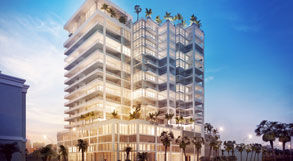 THE BLVD RESTAURANT:
Core Development Incorporated has completed construction of the Blvd Sarasota condominium project at the southeast corner of Boulevard of the Arts and Tamiami Trail in Sarasota, Florida. The project includes 49 luxury residential condominium units and 9,147 square feet of commercial space on the first floor overlooking Boulevard of the Arts.
Core Development is developing the Commercial Space as a fine dining restaurant.

Bonita Exchange 2015-Present: Bonita Exchange is a multi-use development in Bonita Springs, Florida acquired, zoned and permitted by Core Development. The multi-family parcel has been sold and all of the commercial outparcels are under contract for closing by June 30, 2017.